A J F Projects manufacture stack tippers to handle pallets up to 20 high.  these tippers can be assisted by a pushing platform to feed a conveyor to take individual pallets to an inspection line or manually removed by an operative to an inspection repair table.
10 Stack Tipper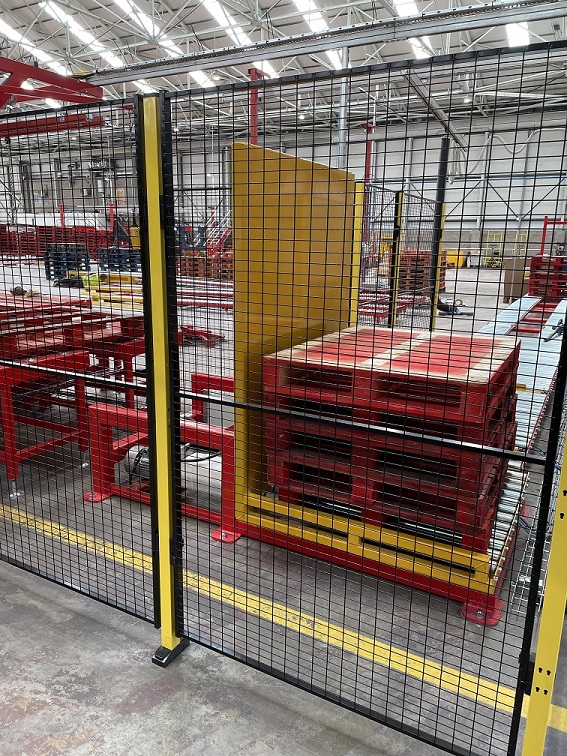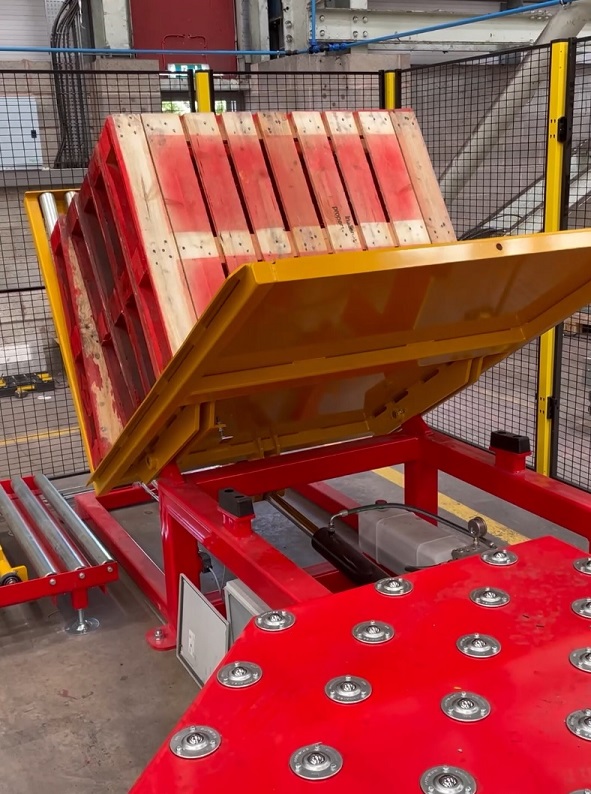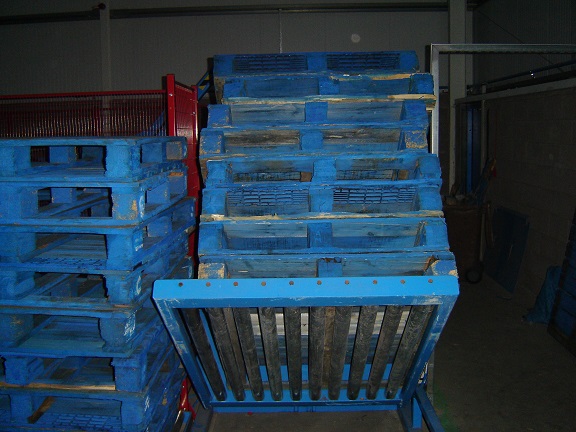 20 Stack Tipper and Accumulator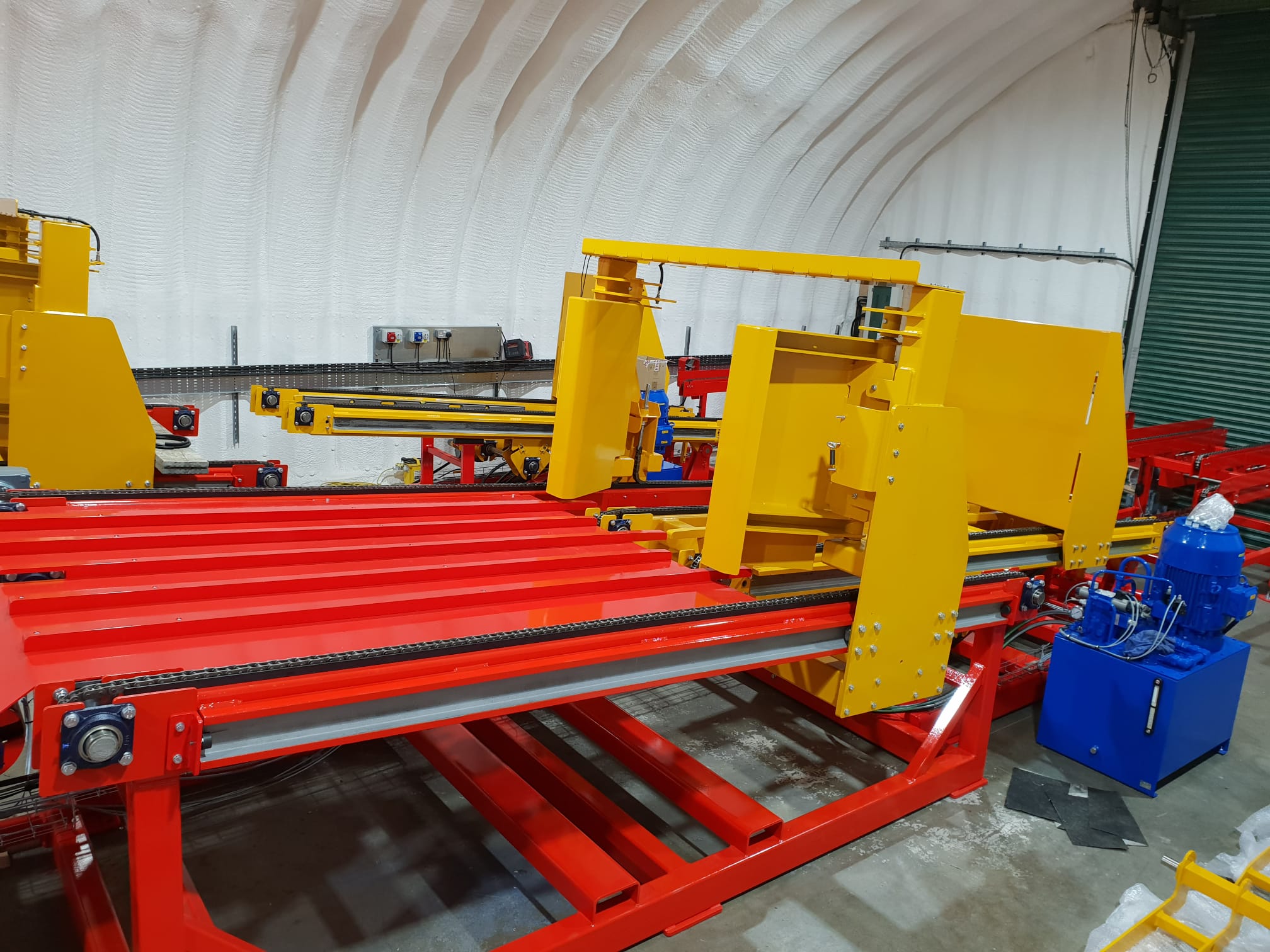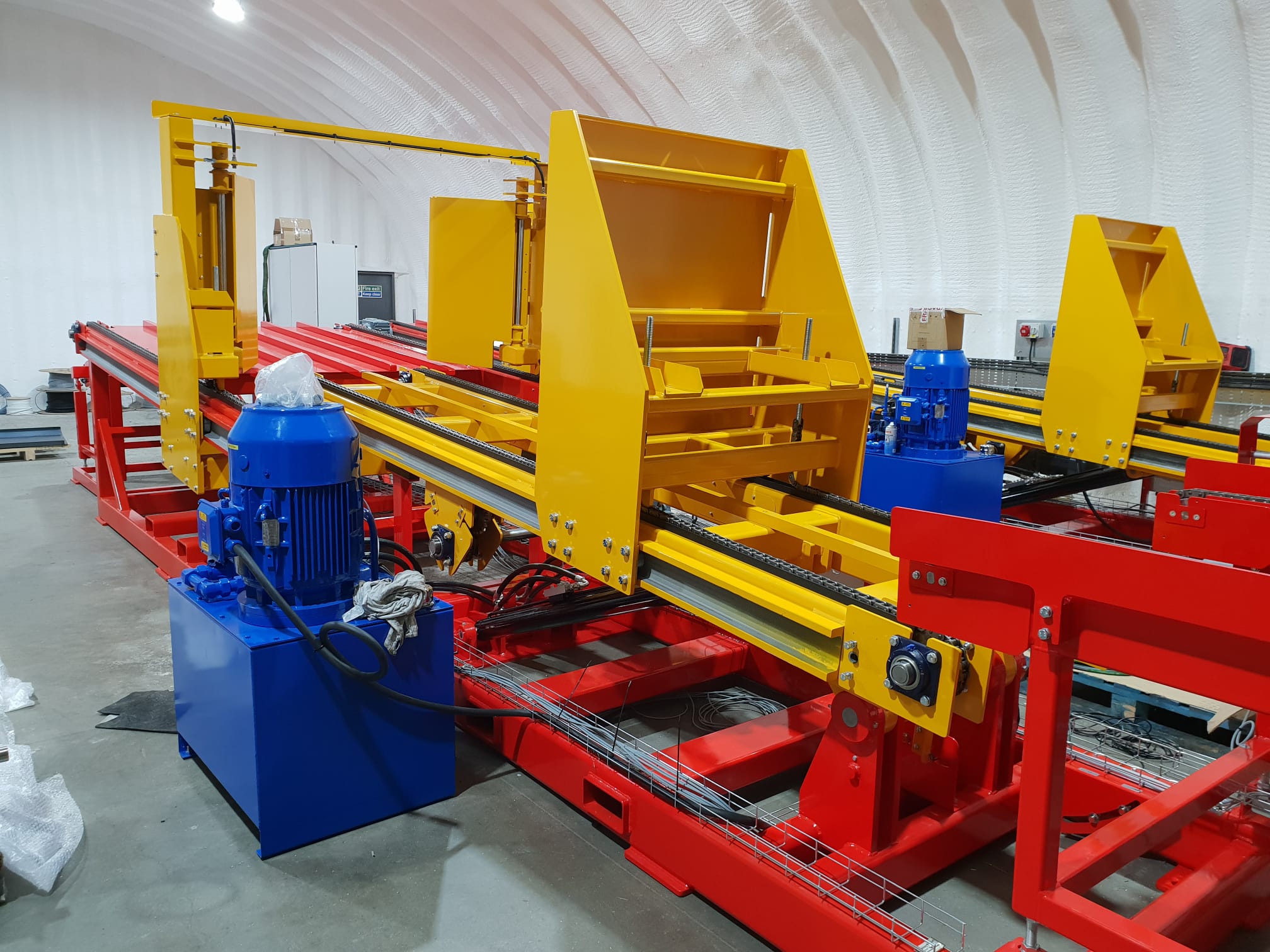 Stack Tipper complete with repair line….