Vacuum Lift Inspection:
Specially designed fork attached to a vacuum lifting unit, easily controlled by a single operator. The pallet can be lifted quickly and safely from a stack, hovered at a workable height and rotated horizontally through 360° for inspection purposes. In this hands-free operation any waste can be removed and placed in a nearby skip. This laborious task has been made easy, with single operators now able to inspect up to 200, 45kg pallets in one hour.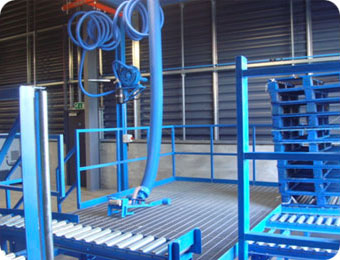 Bench Inspection:
Auto Turnover Bench has two pneumatic arms to assist the operative in turning the pallet over to inspect both sides of the pallet.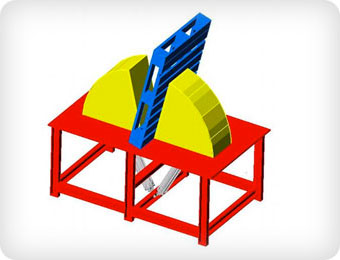 Roller Ball Inspection Table